6FTF-19 Complete sets of wheat flour mill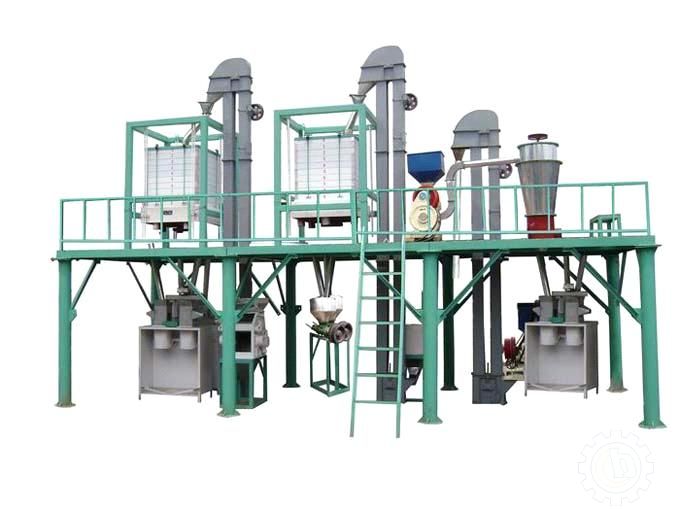 Brief introduction
6FTF-19 style complete sets of wheat flour equipment with the latest design by our technicians. It has compact&reasonable structure and adopts pneumatic lift and horizontal installation, which reduce the height of installation, save the investment of the building for the customer.
Main technical parameters
1 The equipment adopts 7 sets of 6F-30E style bearing mills , the total length of the roller is 210 cm
2 Output: process the wheat over 19 tons in 24 hours.
3 The quality of the flour: conform to the stipulation of China GB1355-86

4 The total power:63.5KW(including 20 sets motors)
The voltage:380V, 50HZ or 440V, 50HZ. we can modify it if buyer need the special electricity.


The flow chat

Raw material-Rotary sieve-Scour-Bran Brush-Destoner-Dempering auger-Scour-Bran brusher-Destoner-Milling