5TPD wheat flour milling machine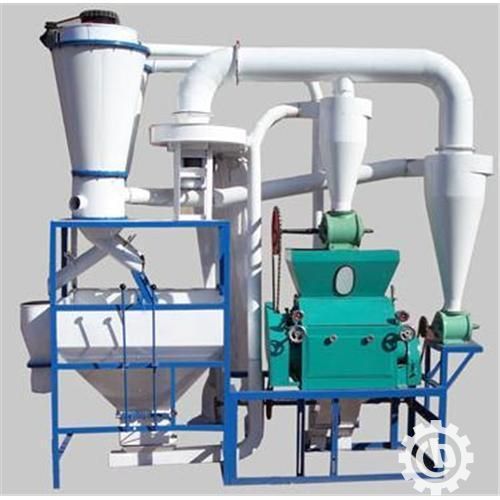 Description :
This model milling machine is specialized for the home use wheat flour grinding,users just feed the raw material (clean wheat), then could get the finished the product ,the wheat bran and wheat flour . And the flour is very white with superior quality. This machine is very easy to use, and work stably. It is fit for individuals, schools to use for small scale workshops.
Technical Parameters:
Model: 6FTS-5
Capacity: 5 tons per day
Volatge/Power: 380V, 50Hz, 12Kw
Wheat treatment: Need be clean
Final product: Bran and flour
Dimension: 1500*1000*2100mm
Working Method:
The general working flow chart is :Clean wheat feed -separating-scouring-separating-grinding -packing .