Client Inspected Onion Processing Equipment before Delivery
  On April 1st, Indian client came to Bidragon to inspect onion peeling machine and top& tail cutting machine before delivery. And he learned how to operate and maintain the machines.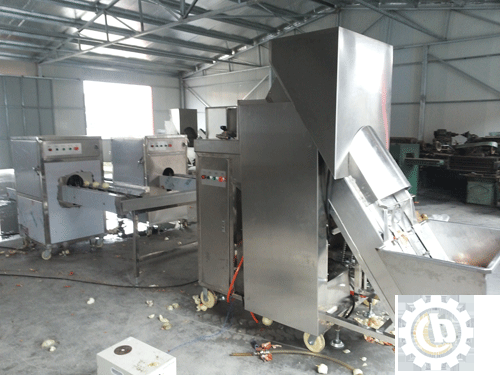 This onion processing line is made of 304 stainless steel. It consists of three machines, one onion peeling machine and two top& tail cutting machines, and they are connected with conveyors. There only need 3 operators to handle the whole line. One person feeds onions into hopper of peeling machine and the other two person position and feed onions into the top& tail cutting machines (as shown in the figure).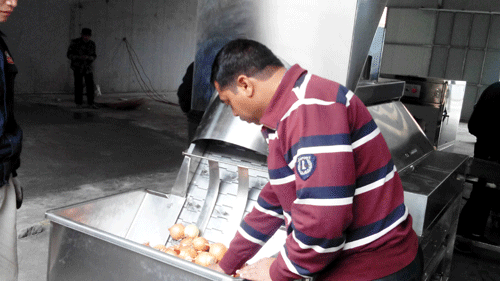 It owns features as below:
  1. Small power- 3.72KW for three machines in total.
  2. High production speed- 3 pieces/s.
  3. Wide range of application- It could be used for different breeds of onions with diameter range of 50-120mm. The onions could be processed directly and there is no need to grade and select in advance.
  4. Easy to operate- Only 3 operators could handle the whole production line.